Description
Product currently in Beta testing.
Narfduino Console is an all-in-one console board featuring an OLED, rotary encoder, a few buttons, and a few expansion ports. This connects to your control system over I2C bus, and has an additional "Interrupt" signal line to indicate a change in the button state.
Features
5 wire interface to provide 3 buttons, OLED, rotary encoder, and a few expansion ports
Uses I2C bus for simple communications. OLED uses the common SSD1306 controller. 5v and 3.3v compatible. 400khz compatible.
Additional Notes
Currently in Beta testing and not currently for sale to the general public.
Images
n.b. These are Beta units and therefore only should be used as an indication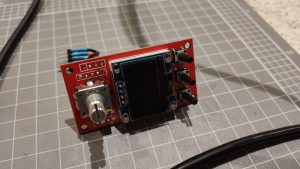 (Front Profile)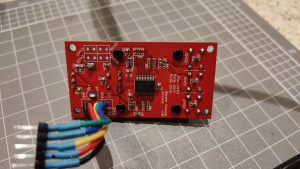 (Rear Profile)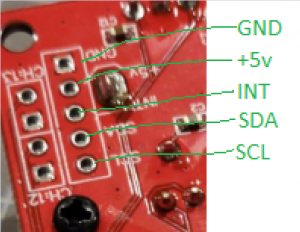 (Wiring Diagram)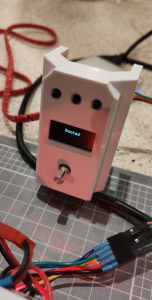 (Installed in a housing)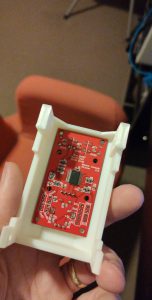 (Installed in a housing)
More details
TBA
Price
TBA
Size
TBA
Warning
This product is designed for high-performance blasters. Please exercise due caution when modifying and using modified blasters.
Shipping
Untracked shipping is an option for international guests. Please note that "lost in mail" is not something I can help you with if you select the untracked option. If you select the tracked option, and something happens in shipping, contact me and I'll organise something for you.
Local delivery and cash payments are available to people who attend Sydney Nerf events. Please check with me prior to selecting this option, as I also need to be attending this same event.
Warranty & Returns
You are free to return your product within 30 days, provided it is unused and unmodified. You will be responsible for return shipping. Please use tracking as lost mail will not be compensated for. Please contact me to start this process.
All boards are tested prior to shipping. If for some reason it's dead on arrival, please contact me.
Once soldered to, all warranties and return rights are voided.
This is an advanced modification product and is while sold as a drop-in, it requires additional components. If you are not sure how to go about building a blaster, contact me.
Volume Orders
If you wish to buy xxx or more of these, please contact me for a price.